What You See is What You Get.
Pure, unadulterated, ethically harvested Sangre De Drago (Dragons Blood) .....Straight from the Tree.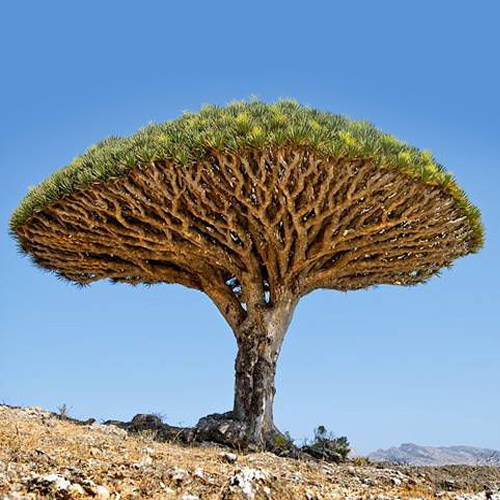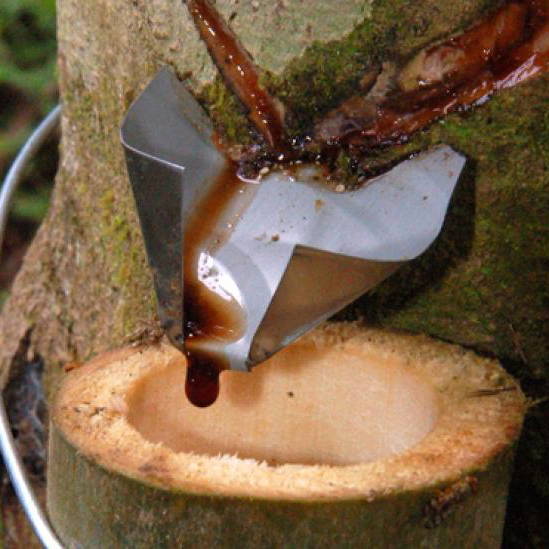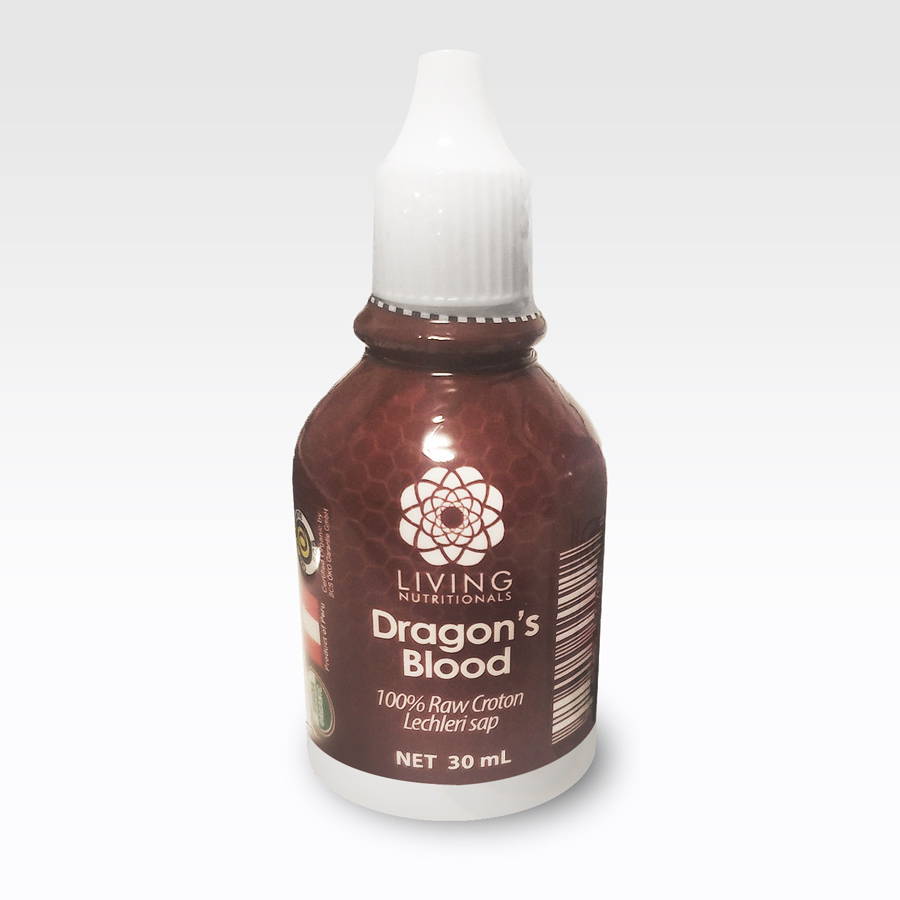 The Miraculous Healing Properties of Dragons Blood!
Used Topically, Dragon's Blood is:
Anti-inflammatory
Anti-septic
anti-bacterial, and anti-microbial
Cleans and heals wounds rapidly (like a natural band-aid)
Stops bleeding
Heals fungal infections (athlete's foot, Candida causing rashes)
Decreases fine lines and wrinkles
Boosts collagen and gives skin a more youthful appearance
Heals scars and lessens their appearance
Prevents Herpes 1 and 2 breakouts **
Heals hemorrhoids
Inhibits the growth of skin cancer cells in studies
Used Internally, Dragon's Blood is:
Anti-viral, Anti-bacterial, Anti-fungal, Anti-parasitic
May be Anti-cancerous ***
Shrinks tumor growth
Protects the body from radiation (great for travel)
Anti-diarrheal
Increases blood flow to the brain
Protects the body from neurodegenerative disease
such as Alzheimer's, Parkinson's and Huntington's Disease

Heals the gut lining & stomach ulcers
Heals Crohn's Disease & Irritable Bowel Syndrome
May help prevent diabetes ****
Builds bone strength and bone mineralization
Supports immune system function
Reduces inflammation
Heals receding gum lines
Liquid error: product form must be given a product
Liquid error: product form must be given a product
The Shipibo people deep in the Amazon jungle have an oral history of a number of sacred natural medicines from the plants and trees that grow all around them. One sacred medicine stands out because of it's versatility and amazing healing properties. This plant is Sangre de Drago, the Spanish phrase for Blood of the Dragon, or Dragons Blood. It is also referred to as Sangre de Grado by certain tribes (most likely an accidental mispronunciation of the Spanish phrase)
Dragon's Blood, or Croton lechleri is a tree that grows in the Amazon jungle. Its outstretching branches resemble root structures and it's branches the head of a dragon, but what it's most famously known for is its tree sap which looks like blood! When the tree is cut, its sap begins to drip and bleed like a wound and was historically believed to be the ancient spirit of dragons who'd died in combat. This evergreen species, which is part of the Asparagaceae family, can be found in many regions of the world including the Canary Islands, Peru, Equador, Bolivia, Columbia, Arabia, and Africa.
Dracaena cinnabari, one of the many species of the Dragon Blood tree fruits crimson berries coated in a thick resin, filled with the sap of the dragon. This species creates the popular dragon's blood resin used in Dragon's Blood incense. Drinking the medicinal sap can cure all sorts of stomach issues, balance Candida gut issues and boost collagen growth. It's an effective treatment for Crohn's Disease, leaky gut,minimizing wrinkles and healing bacterial infections, just to name a few. A derivative made from the Croton lechleri plant has even been FDA approved for treating gastric ulcers in HIV patients undergoing antiretroviral therapy.
And best of all it is non-toxic and you can't O.D. on it (although taking it to relieve parasites definitely makes you feel nauseous because you're killing all the parasitic critters leaching off your life force)!Dragon's Blood is also super high (like ridiculously high) in antioxidants, clocking in at 2,897,110 units per 100 grams. That's 2.8 Billion units on the ORAC scale! The ORAC scale (or Oxygen Radical Absorbance Capacity) compares levels of antioxidants in certain foods to determine their antioxidant levels. Compare that to pomegranates at 10,500 units or Acai berries at 18,400 units per 100g. Dragon's blood is one powerful medicine!
...And The Reviews Are As Incredible As The Dragons Blood Itself!
amanda
⭐⭐⭐⭐⭐ 5.0 out of 5 stars
Great product and wonderful customer service
March 4, 2017
I bought this product in hopes that it would help heal my nasty eczema on my hands and also my HS (HS is a fun little condition where you get boils in your arm pits and groin and butt area and under breasts, thank god mine is only under one arm) And it has been doing a nice job. No miracles but it stops itching and pain pretty damn fast and I used it on my face last night in hopes it would brighten my complexion. I will need to use it more to see results on my face but it felt nice. I put a layer of this on then my facial oils. Found out dragons blood is a great anti aging product and it makes me laugh people are paying through the nose for facial serums that might contain maybe 3-5% of dragons blood when they could just use this straight and a little argan oil after. Will be a forever customer of this stuff mainly because it stops itching almost instantly and that is so important for someone that suffers from eczema (itchiness to where i just want to scratch my skin off yeah that bad!)Customer service was wonderful and i loved the free sample they sent me. Im not a raw foodist but i am into health food and to me because these people are raw foodist i feel that they really put the highest care into their products! thanks you :)
ASHLEY
⭐⭐⭐⭐⭐ 5.0 out of 5 stars
It's works!!
September 23, 2016
This is by far the best and the most potent brand dragons blood that I've tried..most of the other brands that claim to be 100% are diluted!..it's just crazy to see people giving bad reviews based on the smell..you can't expect everything that's good for you to taste good or to smell like roses..The product works!!!
Mrs Smith
⭐⭐⭐⭐⭐ 5.0 out of 5 stars
It is a strong astringent so is great for oral health
May 27, 2016
It is a strong astringent so is great for oral health, tightening gums. I dilute three drops in a teaspoon of water to swish and then dab a little on my deepest wrinkles. It is reducing them a lot. how funny. It looks like blood and would stain but outside the dumb name, it is great stuff.
hawaiiwild
⭐⭐⭐⭐⭐ 5.0 out of 5 stars
AMAZING! Natures miracle!!
March 1, 2018
This stuff is amazing!! So far I've used it on cuts and burns and the healing time is cut at least in half!! I have used it on my face for wrinkles, especially around mouth and crows feet around my eyes and I am amazed by what this stuff does! At first I thought it just probably temporarily tightened the skin and that after I washed it off it would go back to looking the same as before. Not the case! My wrinkles were significantly better! I am 61 yrs old so we're talking about some serious wrinkles!! Would recommend this to anyone looking for a miracle because I think this is as close as you're going to get! Love it and will be a dedicated user!!
Paul
⭐⭐⭐⭐⭐ 5.0 out of 5 stars
Its the real deal!
April 6, 2018
Was going to give it 1 star rating for one simple reason.....The more people buy it,the higher the price goes! I want to buy in bulk because this stuff is AMAZING! Google benefits of dragon's blood, go to YouTube and look up dragons blood, I've done some research! My wife thought it was a joke and that I basically bought some "snake oil " on Amazon, until she used it on a scrape on her leg. She applied it as directed and the skin around the entire area she used the dragon's blood was baby smooth,she was speechless! I use it as mouthwash and you can feel it tighten the gums around your teeth. Helps with my periodontal problems( receding gums). Don't just take my word, do what I did "Google it"!
SA
⭐⭐⭐⭐⭐ 5.0 out of 5 stars
Wouldn't be without Dragons Blood!! Even love the sound of it! Lol
October 21, 2017
I'm buying this again. It really whitens my teeth and I like it on my face (I use it at night when I think of it), I drink alot of pop throughout the day and the dentist says, "with all the pop you drink, how can you never have cavities?"To people who can't get it out of the bottle, mine thickened with age. I put it with the lid still on, inside a coffee mug and let very hot water run on the outside of the bottle. It was still a little difficult to get out, but it comes out! Don't waste a drop of this precious stuff!
Lancelot
⭐⭐⭐⭐⭐ 5.0 out of 5 stars
Great addition to carrier-essential oil mixture
November 24, 2017
"Under-the-radar" sensory neurogenic inflammation inhibitor. Great addition to carrier-essential oil mixture.
Loutie
⭐⭐⭐⭐⭐ 5.0 out of 5 stars
Awesome Stuff!
September 13, 2015
Don't let the name fool you. I did at first. But this was recommended to my by a friend and he said that this was awesome stuff. And so I bought myself some. I have to say it works wonders on getting things to stop bleeding, and it also works wonders on cuts and scrapes as well as healing cysts. Just a few drops and you're done. I am really impressed with this product, and that's saying something because I'm usually pretty skeptical about things that I don't know. I know that I'll always keep this product on hand.
D. Naujock
⭐⭐⭐⭐⭐ 5.0 out of 5 stars
Great for canker sores!
May 23, 2016
This stuff is amazing! I was suffering with some canker sores and someone suggested I try Dragon's Blood. Now, in my experience, canker sores normally last for a week or more. As soon as I received my Dragon's Blood I swished a few drops in my mouth, 10 minutes later the sores were half the size they had been before. The pain was gone! Several hours later (just before bed) I swished some in my mouth again and went to bed. The next morning the sores were nearly gone. I once again swished some in my mouth and a few hours later the sores were gone, no trace that they had ever been there. I am 100% satisfied with this product!
C.R.
⭐⭐⭐⭐⭐5.0 out of 5 stars
I cleanse and apply this at night (you really have no choice but to use it at night unless you want to look like you have rust a...
December 26, 2015
This stuff will give your skin its mojo back. I cleanse and apply this at night (you really have no choice but to use it at night unless you want to look like you have rust all over your face going about) and it hasn't even been a full week, yet my skin has brightened and gained more elasticity. It's even safe around the eyes. It didn't sting my eyes one bit. It will improve your under eye area. Mine does not look so tired anymore. Looking forward to using this longer to see the results if this is just the beginning. I kind of feel bad for the people spending hundreds at fancy boutique stores and exotic makeup counters...this works, it's cheap and it's from the Earth. Simple tree sap.
Shanee Crowley
⭐⭐⭐⭐⭐ 5.0 out of 5 stars
It works!
April 18, 2019
I love Dragon Blood because it reduces the gum recession.
CRAIG
⭐⭐⭐⭐⭐ 5.0 out of 5 stars
Dragon
June 29, 2019
Smelly but good

TTA
⭐⭐⭐⭐⭐ 5.0 out of 5 stars
I highly recommend this product and seller
September 15, 2017
This is a great product. I used it on my cat's nose. She had some sort of itchy fungus. She scratched open wounds on the top of her nose. It took care of it right away. And I had no concern about her ingesting it since it is a natural product. She did real well on it and is now completely healed. I also used it on her back toe, and under her chin where she also scratched so hard because of the itching that she made her chin bleed and scab over several times. Now it is all gone! So this product, and its amazing properties, seems to have gotten rid of whatever was irritating her, completely! And, with it being natural, no side affects, only health benefits, even when she ingests it by licking...which all of us cat owner know is going to happen!
Ed
⭐⭐⭐⭐⭐5.0 out of 5 stars
Miracle in a bottle
August 2, 2018
This stuff is amazing. It arrived promptly the day after I placed my order. I rub it on my face at night. It tightens my pores and is clearing my acne. It's a great price, too.
Anon
⭐⭐⭐⭐⭐5.0 out of 5 stars
The best. No other one anywhere compares
November 10, 2017
The best toothpaste, skin cream, it's amazing this stuff is a miracle. Helps stomach too. This product foams when you rub it, the other ones don't.
sjb
⭐⭐⭐⭐⭐5.0 out of 5 stars
Dragons Blood
July 21, 2018
Have only started using it but seems a great product, I mix it with rosehip oil and glycerine for a serum, will def buy again!
User
⭐⭐⭐⭐⭐5.0 out of 5 stars
It really works!
February 11, 2019
I had a sore lump on my chest above my breast, and assumed it was a large pimple waiting to come to a head to burst. I told my Daughter (nursing student), who recommended the Red Dragon. Not only did the soreness go away, the lump went down.
SEGF
⭐⭐⭐⭐⭐ 5.0 out of 5 stars
Best Dragons Blood ever!!!
January 27, 2019
I have ordered this product several times and find it to be extraordinary… It is fresh well packaged and extremely potent…just what I was looking for... Great company… Will be ordering it again and again and again thank you 💗🙏🏽💗💗💗💗🙏🏽
Peter Reisen
⭐⭐2.0 out of 5 stars
So-So
February 18, 2018
This stuff as actually too drying for the cuts on my fingers, which were't all that deep but painful & annoying. I will go back to using A&D ointment and a band-aid. Works much better.
RP McMurphy
⭐⭐⭐⭐⭐ 5.0 out of 5 stars
I am very happy with order and will place another as soon as ...
September 22, 2016
Handy stuff indeed. I am very happy with order and will place another as soon as needed. I've noticed significant improvement in my gum health after just a week of using as a mouth rinse.
roy
⭐⭐⭐⭐⭐ 5.0 out of 5 stars
im am really happy with this product
October 17, 2017 Verified Purchase
I'm a man.had a problem with acme younger days so I have large pore problems.im am really happy with this product.it tightened my pores and have only been useing 2 days.i am going to buy more.i hope this helps anyone thinking about buying.Just buy it,it works.
Omar Ignacio
⭐⭐⭐⭐⭐ 5.0 out of 5 stars
EXCELLENT Sangre de Drago resin
January 11, 2016
EXCELLENT Sangre de Drago resin! very very strong. Helped me heal a knife cut on my finger that I got when I was cleaning a knife. It helped it heal faster and cleaner. :D Thanks!3 people found this helpfulHelpfulComment Report abuseIn the Bootheel4.0 out of 5 starsFour StarsMarch 25, 2017Verified PurchaseI can tell a difference in my gums
JLRenn
⭐⭐⭐⭐⭐ 5.0 out of 5 stars
Great buy!
May 27, 2017
As expected, very versatile product
Lynne
⭐⭐⭐⭐4.0 out of 5 stars
It leaked in shipping.
January 15, 2019
I'm happy with the product. However it arrived having leaked. But the sender had it in a baggy, no no big loss. Otherwise 5 stars.
Anonymous
⭐⭐⭐⭐⭐ 5.0 out of 5 stars
Excellent quality
February 25, 2017
Now I don't usually write reviews BUT I just had to :) Second time ordering dragons blood, first time trying this brand and it is really good quality. Dragon's blood HEALED my stomach. I used to have pains daily and thanks to this I no longer suffer. anyone can benefit from this- you will be glad to have found this product. I highly recommend!!! It is a powerful yet gentle antiviral. I also use it on my skin. Overall, the results are MIRACULOUS... could go on and on with good things to say about it! Planning to send a bottle to my aunt who suffers from receeding gums and has had dental surgeries.
Victoria
⭐⭐⭐⭐⭐ 5.0 out of 5 stars
Awesome healing powers. Earthy smell. Good for your gums.
February 5, 2019
I was able to completely get rid of my skin rash within four days. It was very impressive.
Anonymous

⭐⭐⭐⭐⭐ 5.0 out of 5 stars
Great value
June 23, 2019
Good dragon's blood. Will order again
Barney Santiago
⭐⭐⭐⭐⭐ 5.0 out of 5 stars
Awesome
August 20, 2019
Awesome price




Over 50 clinical studies on the benefits of Dragons Blood:
Wound Healing
http://www.ncbi.nlm.nih.gov/pubmed/23762154
http://www.ncbi.nlm.nih.gov/pubmed/7809208
http://www.ncbi.nlm.nih.gov/pubmed/23196095
http://www.ncbi.nlm.nih.gov/pubmed/22686864
http://www.ncbi.nlm.nih.gov/pubmed/24051215
http://www.ncbi.nlm.nih.gov/pubmed/25054444
http://www.ncbi.nlm.nih.gov/pubmed/14736360
http://www.ncbi.nlm.nih.gov/pubmed/19577610
http://www.ncbi.nlm.nih.gov/pubmed/18596648
http://www.ncbi.nlm.nih.gov/pubmed/15507372
http://www.ncbi.nlm.nih.gov/pubmed/23123266
Analgesic (Pain Killer)
http://www.ncbi.nlm.nih.gov/pubmed/23399763
http://www.ncbi.nlm.nih.gov/pubmed/18989646
http://www.ncbi.nlm.nih.gov/pubmed/18294619
http://www.ncbi.nlm.nih.gov/pubmed/22198006
http://www.ncbi.nlm.nih.gov/pubmed/17681724
http://www.ncbi.nlm.nih.gov/pubmed/17281358
http://www.ncbi.nlm.nih.gov/pubmed/14598201
http://www.ncbi.nlm.nih.gov/pubmed/25054444
http://www.ncbi.nlm.nih.gov/pubmed/14736360
Stops Bleeding
http://www.ncbi.nlm.nih.gov/pubmed/22686864
http://www.ncbi.nlm.nih.gov/pubmed/24051215
http://www.ncbi.nlm.nih.gov/pubmed/24509154
http://www.ncbi.nlm.nih.gov/pubmed/18060708
Anti-Bacterial & Anti-Microbial
http://www.ncbi.nlm.nih.gov/pubmed/23678806
http://www.ncbi.nlm.nih.gov/pubmed/7809208
http://www.ncbi.nlm.nih.gov/pubmed/21800280
http://www.ncbi.nlm.nih.gov/pubmed/17883259
http://www.ncbi.nlm.nih.gov/pubmed/25054444
http://www.ncbi.nlm.nih.gov/pubmed/24660458
http://www.ncbi.nlm.nih.gov/pubmed/19877147
http://www.ncbi.nlm.nih.gov/pubmed/18060708
Anti-Inflammatory
http://www.ncbi.nlm.nih.gov/pubmed/14598201
http://www.ncbi.nlm.nih.gov/pubmed/18060707
http://www.ncbi.nlm.nih.gov/pubmed/20698880
http://www.ncbi.nlm.nih.gov/pubmed/22198006
http://www.ncbi.nlm.nih.gov/pubmed/24987732
http://www.ncbi.nlm.nih.gov/pubmed/758452
http://www.ncbi.nlm.nih.gov/pubmed/14598201
http://www.ncbi.nlm.nih.gov/pubmed/25054444
http://www.ncbi.nlm.nih.gov/pubmed/18060708
http://www.ncbi.nlm.nih.gov/pubmed/20698880
Anti-Viral
http://www.ncbi.nlm.nih.gov/pubmed/11804547
http://www.ncbi.nlm.nih.gov/pubmed/23195881
http://www.ncbi.nlm.nih.gov/pubmed/19877147
http://www.ncbi.nlm.nih.gov/pubmed/18060708
Anti-Tumor, Anti-Cancer
http://www.ncbi.nlm.nih.gov/pubmed/17017852
http://www.ncbi.nlm.nih.gov/pubmed/23867787
http://www.ncbi.nlm.nih.gov/pubmed/23123266
http://www.ncbi.nlm.nih.gov/pubmed/16047362
http://www.ncbi.nlm.nih.gov/pubmed/12725567
http://www.ncbi.nlm.nih.gov/pubmed/21305629
http://www.ncbi.nlm.nih.gov/pubmed/21800280
http://www.ncbi.nlm.nih.gov/pubmed/7809208
http://www.ncbi.nlm.nih.gov/pubmed/25054444
http://www.ncbi.nlm.nih.gov/pubmed/24660458
http://www.ncbi.nlm.nih.gov/pubmed/19877147
http://www.ncbi.nlm.nih.gov/pubmed/19577610
http://www.ncbi.nlm.nih.gov/pubmed/15507372
http://www.ncbi.nlm.nih.gov/pubmed/18060708
http://www.ncbi.nlm.nih.gov/pubmed/23123266
Diarrhea
http://www.ncbi.nlm.nih.gov/pubmed/22149578
http://www.ncbi.nlm.nih.gov/pubmed/23807722
http://www.ncbi.nlm.nih.gov/pubmed/11406855
http://www.ncbi.nlm.nih.gov/pubmed/15234776
http://www.ncbi.nlm.nih.gov/pubmed/24509154
http://www.ncbi.nlm.nih.gov/pubmed/18060708
Irritable Bowel Syndrome
http://www.ncbi.nlm.nih.gov/pubmed/22149578
http://www.ncbi.nlm.nih.gov/pubmed/24070150
http://www.ncbi.nlm.nih.gov/pubmed/17681724
http://www.ncbi.nlm.nih.gov/pubmed/14736360
http://www.ncbi.nlm.nih.gov/pubmed/19577610
HIV Diarrhea

http://www.ncbi.nlm.nih.gov/pubmed/23807722
http://www.ncbi.nlm.nih.gov/pubmed/22149578
http://www.ncbi.nlm.nih.gov/pubmed/24070150
Vascular
http://www.ncbi.nlm.nih.gov/pubmed/19406630
http://www.ncbi.nlm.nih.gov/pubmed/19577610
Anti-Fungal
http://www.ncbi.nlm.nih.gov/pubmed/23518260
http://www.ncbi.nlm.nih.gov/pubmed/15707783
Blood Clotting
http://www.ncbi.nlm.nih.gov/pubmed/6658717
http://www.ncbi.nlm.nih.gov/pubmed/21463670
Blood Circulation & Health
http://www.ncbi.nlm.nih.gov/pubmed/23050850
http://www.ncbi.nlm.nih.gov/pubmed/25054444
http://www.ncbi.nlm.nih.gov/pubmed/24509154
http://www.ncbi.nlm.nih.gov/pubmed/21073937
Herpes, Influenza, Respiratory Syncytial, Parainfluenza
http://www.ncbi.nlm.nih.gov/pubmed/23195881
http://www.ncbi.nlm.nih.gov/pubmed/14736360
Food Preservative
http://www.ncbi.nlm.nih.gov/pubmed/21329518
Stomach & Intestinal Ulcers
http://www.ncbi.nlm.nih.gov/pubmed/23123266
http://www.ncbi.nlm.nih.gov/pubmed/24509154
http://www.ncbi.nlm.nih.gov/pubmed/14736360
http://www.ncbi.nlm.nih.gov/pubmed/18060708
Radiation Protection
http://www.ncbi.nlm.nih.gov/pubmed/22686864
http://www.ncbi.nlm.nih.gov/pubmed/24360838
http://www.ncbi.nlm.nih.gov/pubmed/24634306
http://www.ncbi.nlm.nih.gov/pubmed/24814319
Neurodegenerative Diseases
(Alzheimer's, Parkinson's, ALS,
Huntington's, Brain Ischemia)
http://www.ncbi.nlm.nih.gov/pubmed/24509154
http://www.ncbi.nlm.nih.gov/pubmed/22686864
http://www.ncbi.nlm.nih.gov/pubmed/24051215
Diabetes
http://www.ncbi.nlm.nih.gov/pubmed/21899910
http://www.ncbi.nlm.nih.gov/pubmed/18618319
http://www.ncbi.nlm.nih.gov/pubmed/24987732
http://www.ncbi.nlm.nih.gov/pubmed/25054444
http://www.ncbi.nlm.nih.gov/pubmed/24509154
Osteoporosis and Fracture Healing
http://www.ncbi.nlm.nih.gov/pubmed/22543168
http://www.ncbi.nlm.nih.gov/pubmed/23050850
http://www.ncbi.nlm.nih.gov/pubmed/25054444
http://www.ncbi.nlm.nih.gov/pubmed/23123266
Boosting Immune System
http://www.ncbi.nlm.nih.gov/pubmed/14598201
http://www.ncbi.nlm.nih.gov/pubmed/11804547
http://www.ncbi.nlm.nih.gov/pubmed/14598201
http://www.ncbi.nlm.nih.gov/pubmed/15507372
Antioxidant (Free radical scavenging capacity)
http://www.ncbi.nlm.nih.gov/pubmed/14598201
http://www.ncbi.nlm.nih.gov/pubmed/9406898
http://www.ncbi.nlm.nih.gov/pubmed/14598201
http://www.ncbi.nlm.nih.gov/pubmed/21329518
http://www.ncbi.nlm.nih.gov/pubmed/25054444
http://www.ncbi.nlm.nih.gov/pubmed/18060708
Pulmonary Fibrosis (Scarring of the Lungs)
http://www.ncbi.nlm.nih.gov/pubmed/17953362
Rheumatism
http://www.ncbi.nlm.nih.gov/pubmed/19577610
Hemorrhoids
http://www.ncbi.nlm.nih.gov/pubmed/23123266