Vitamin B12 Deficiency Part 1
Vitamin B12 deficiency is now a surging, worldwide epidemic. And studies are finding that it is not just vegans and vegetarians who are at risk and suffering anymore. We created this B12 Information Guide to help you better understand the implications of this epidemic and the associated dangers… and to explain the best forms of B12 to take to avoid becoming B12 deficient yourself and suffering severe consequences.
In Part One, we will focus on the very real and serious effects of B12 deficiency. Some of these effects can cause irreversible damage and may also prevent proper development in children. In Part Two we will cover (in-depth) the amazing benefits of sufficient B12 levels and we will explain why one form of B12 is so much better than the others-- You really don't want to be taking the wrong kind!
Who is at Risk of B12 Deficiency?
All vegans & vegetarians should be supplementing their B12 intake. The elderly, those with digestive issues, and anyone on long-term use of medications is also at a much higher risk for a deficiency, but even meat eaters are now showing shockingly low levels too. So pretty much everybody is at risk, this would explain the steady increase in trends online for searching B12 as a search term. What causes it? Food nutrient values is an obvious culprit often overlooked: Many Studies on nutrient density on foods nowadays compared to say 50 years ago, show a huge decline in nutrient values. This means that no matter how much healthy foods we eat, chances are we are not getting sufficient mineral intake.
Vegan or Vegetarian diet: Studies show that vegans and vegetarians have consistently lower B12 levels, with estimates that up to 80% of long-term vegans are B12 deficient. The following medication inhibits B12 uptake or promotes depletion: Birth control pills (this is a big one more than 10 million plus woman in the USA rely on this as a contraceptive), heartburn medication, histamine medication, gastro-intestine medicine, diabetic medication,
Diseases that inhibit B12: Immune system disorders, Crohns, celiac, gastritis, anemia, bacterial growths, parasites.
Aging: Vitamin B12 deficiency is estimated to affect 10%-15% of people over the age of 60 and they are recommended to take supplements or fortified foods.
This also has serious implications for children. Vitamin B12 deficiency in children is harder to pinpoint as it shows itself in a variety of non-specific ways, including developmental delays, normal growth deviations, eating disorders, mood swings, weakness, and like adults, neurological decline. Severe medical symptoms and chronic nerve damage are characterized in children with B-12 deficiency.
Is Autism being misdiagnosed?
When there is neurological decline during the critical brain development years, it puts children in an elevated danger of permanent brain injury. There is a plethora of documentation showing that B-12 deficiency in these critical years of brain development can cause tremors, seizures, developmental delays, lower IQ, hypotonia (floppy baby syndrome), and even mental retardation.Because B12 deficiency can be so easily misdiagnosed, it can lead to serious complications which can become absolutely disastrous. This really should be taken seriously, as long term B-12 deficiency can lead to permanent nerve damage, poor long-term health and psychiatric conditions. We'll go into more details a little later.
What Is B12 and What Does It Do?
Vitamin B12 (cobalamin) is extremely important. Your body needs it to create red blood cells and grow tissue. It's needed to lower homocysteine levels - elevated homocysteine levels are associated with blood clots, heart attacks and stroke - and to synthesize and repair your DNA and the myelin sheath (a protective layer that shields your nerves). Unprotected nerves left vulnerable by the damage to the myelin sheath lead to brain, spinal cord and peripheral damage.The association between B12 and homocysteine is so strong that measuring homocysteine levels is one of the tests to measure B12 levels. B12 is a water-soluble vitamin, so it is not stored in your body, nor is it able to be produced by the body. It must be replaced daily through foods and supplements.

Eating B12 Foods Will Obviously Help, But It Is Most Often Not Enough.
Because a normally functioning stomach and digestive system are crucial to the absorption of B12, if your system is not working optimally it will greatly impair your body's ability to absorb B12 sufficiently, and will lead to B12 deficiency.Age, medications, inflammation, and higher levels of toxins in our food all lead to lower levels of digestive enzymes, unbalanced stomach acids and good/bad bacteria ratio, and have led to a massive increase in people suffering from mild to severe digestive issues.
In fact, there is a strong correlation between B12 deficiency and patients suffering from chronic stomach ailments like inflammation and gastritis.Because so many people these days (especially the elderly, those with poor diet, anyone who has had stomach illnesses and those with a history of eating disorders) have problems with absorption, we need to supplement with a better and more effective way of absorbing B12 that can bypass the digestive system altogether.
If you are suffering from any of the more severe side effects (listed below) and believe you are extremely deficient in B12, you may choose to take B12 injections for a while to get your body up to adequate levels, but they are costly and not pleasant.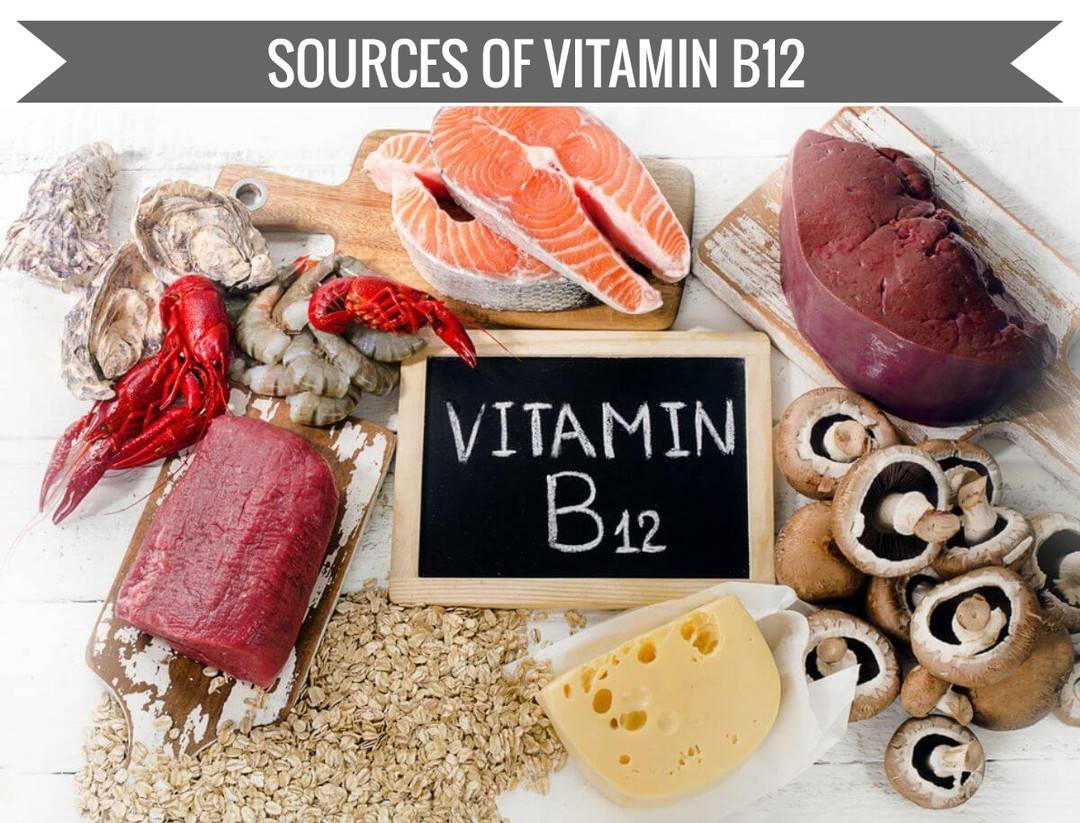 Permanent and temporary neurological damage are some of the more serious symptoms of B12 deficiency. Previously, scientists focused on testing the blood to check B12 levels, looking for indications of anemia. But knowing now that changes on the neurological level precede changes in the blood, the testing protocols have changed. Now it's understood that if you wait for signs of anemia, there will already have been damaged to the neurological system.
Since severe symptoms do not show up for a while, most doctors will not think to test for B12 deficiency, but once discovered it may have already caused damage. And because the neurological system cannot repair itself, full recovery may not be possible if the damage is too severe. Even a mild B12 deficiency may cause cognitive decline.Neurological symptoms are the most serious as they indicate a more extreme deficiency. These symptoms can be gradual because there has been damage to the myelin sheath that protects the nerves of the cranium, spine and surrounding nerves. But many patients are misdiagnosed because, unless you are elderly, they don't think to test for B12 deficiency. If a patient says they have forgetfulness, memory loss and difficulty recalling names and words, they will often be told it is a natural part of getting older. If they say they are depressed, they'll be given anti-depressants.Common misdiagnosis' are ADHD, Chronic fatigue, Alzheimers, Dementia, Depression, Fibromyalgia, Infertility, Crohn's disease, Parkinson's, Bipolar disorder, Autism and many more.

"Rapid neuropsychiatric decline is a well-known consequence of severe vitamin B12 deficiency, but our findings suggest that adverse cognitive effects of low vitamin B12 status may affect a much larger proportion of seniors than previously thought."
(Martha Savaria Morris, Ph.D., an epidemiologist in the Nutrition Epidemiology Program at the HNRCA at Tufts University)



Autism and Schizophrenia.
In a study led by scientist Richard Deth, a professor of pharmacology at Nova Southeastern University in Fort Lauderdale, Florida, they found that young people with autism and middle-aged people with schizophrenia had brain levels of B12 around one third lower than people of similar age that did not have these conditions. The children in the autism study who were all under the age of 10, showed similar levels to those in a 57-year-old. It is now being understood that not enough B12 clearly impairs the brain's ability to build essential neurological connections within regions.
The test group with schizophrenia were all between the ages of 36 and 49 and showed levels of B12 closer to a 72-year-old. Although the patient's brains were fully developed by this time it is believed that the low levels of B12 may have been established while developing into adolescents which is exactly the time that schizophrenia begins to take hold. Deth also said that even in middle age, low levels can lead to changes in previously normal function.
Low levels of B12 and folate have been found in several new studies concerning patients diagnosed with depression. The Journal of Psychopharmacology published their discoveries showing data confirming that a significantly low level of B12 directly correlates to rises in depression. They also noticed that higher levels of B12 vastly increased the outcome of depression treatment.Along with other chemicals, serotonin is responsible for mood and B12 helps to elevate serotonin levels, which may have a lot to do with the positive effects B12 has on depression. You're probably beginning to get the picture of just how crucial this information is.

Pins and needles in hands, feet and legs.
Tiredness / Weakness
Dizziness and shortness of breath
Change in balance and coordination
Mood swings
Pale skin
Difficulty concentrating
Memory issues like forgetting names, where you put your keys etc
Chest pain, heart attack and stroke
Depression / anxiety / paranoia
Sleep issues including insomnia
Anemia
Poor wound healing
Cracked skin in the corners of the mouth/ sores
Digestion issues- even after eating lightly
IBS- Irritable bowel syndrome
Celiac and Crohn's diseases (impaired absorption again)

Restless legs
Infertility in men and women
Low sperm count
Impotence
Autism
Schizophrenia
Fibromyalgia
Hypothyroidism
Narrowing of arteries

Don't forget, that because the symptoms are so slow and gradual, they may take years to establish. They can often be overlooked or thought to be the result of other causes, so it is essential that you rule out B12 deficiency to avoid misdiagnosis. It is not our intention to cause alarm, but we can't express strongly enough that B12 deficiency is not something to be taken lightly. In the next installment of this B12 information guide, we will be giving you a more in-depth look at the amazing benefits of B12 and in the last installment, we will be talking about the safest and most easily absorbed type of supplemental B12 to take. You do not want to be taking the wrong kind of B12!
Liquid error: product form must be given a product
Liquid error: product form must be given a product
SOURCES:
https://www.scientificamerican.com/article/how-birth-control-pills-affect-your-nutritional-needs/
https://www.ncbi.nlm.nih.gov/pmc/articles/PMC3257642/
https://www.webmd.com/diet/vitamin-b12-deficiency-symptoms-causes#1
https://www.ebmconsult.com/articles/vitamin-b12-medication-interactions-lower-levels
https://www.ncbi.nlm.nih.gov/pubmed/10448529
https://www.ncbi.nlm.nih.gov/pubmed/25756278
https://academic.oup.com/ajcn/article/71/2/514/4729184
https://www.sciencedaily.com/releases/2012/12/121205102613.htm
https://www.ncbi.nlm.nih.gov/pmc/articles/PMC1283514/
https://www.livescience.com/53675-vitamin-b12-aging-autism-schizophrenia.html
https://www.sciencedaily.com/releases/2018/06/180626113338.htm
https://www.ncbi.nlm.nih.gov/pubmed/15671130
https://www.webmd.com/diet/vitamin-b12-deficiency-symptoms-causes
https://www.ncbi.nlm.nih.gov/pmc/articles/PMC3410054/
https://tacanow.org/family-resources/methyl-b12-a-treatment-for-asd-with-methylation-issues/
https://www.health.harvard.edu/blog/vitamin-b12-deficiency-can-be-sneaky-harmful-201301105780
https://www.drugs.com/health-guide/vitamin-b12-deficiency.html
https://www.b12deficiency.info/children-and-b12/
This information is intended for educational purposes only. These statements have not been evaluated by the FDA.